Whether classic or cosmopolitan, fresh and zesty or rich and chocolate coated, there's a flavour to cater for every taste, for every style, a slice to savour.
I know the secret recipe that guarantees the lightest fluffiest sponge with the creamiest centre, a rich chocolate brownie consistency for the chocoholics and a gorgeous white chocolate ganache to provide a flawless base and frosting to finish.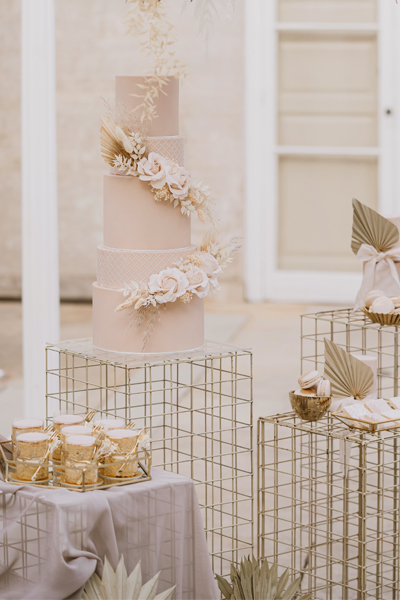 Sugar Styling Service
For those looking for showstopping sugar-style, this is a feast for the senses, promising decadence and flavour. My personal Sugar Styling service ensures a swoon-worthy display of cakepops, cupcakes, macarons and more. Edible sequins, gilded glazing, metallic hues and an incredible array of cake stands, glass jars, table runners and props, designed to showcase your treats to perfection.
The Sugar Suite
Macarons | Cake Pops | Baby Cakes | Sphere Cakes | Cupcakes | Iced Biscuits | Baby Bundt Cakes | Blondies | Brownies | Chocolate Gems | Mini Iced Doughnuts | Meringue Kisses | Marshmallows